Your next job is sustainable
Fueled by knowledge and passion for the renewable energy sector, our team seriously values candidate relationships. That's why we go out of our way to deliver a service that you won't find elsewhere.
Whether you are actively looking for a new role, or just keeping an eye on the market, we can help. We'll even get back to you when we say we will!
We typically cover the following permanent and freelance roles in Germany, remote, and beyond.
Get in touch to find out more about our current vacancies. These typically fall into the following areas across both permanent and freelance positions…
Technical & Engineering
Sales & Commercial
Finance & Legal
Project Management
Project Development
Senior Leadership
Be the first to discover new jobs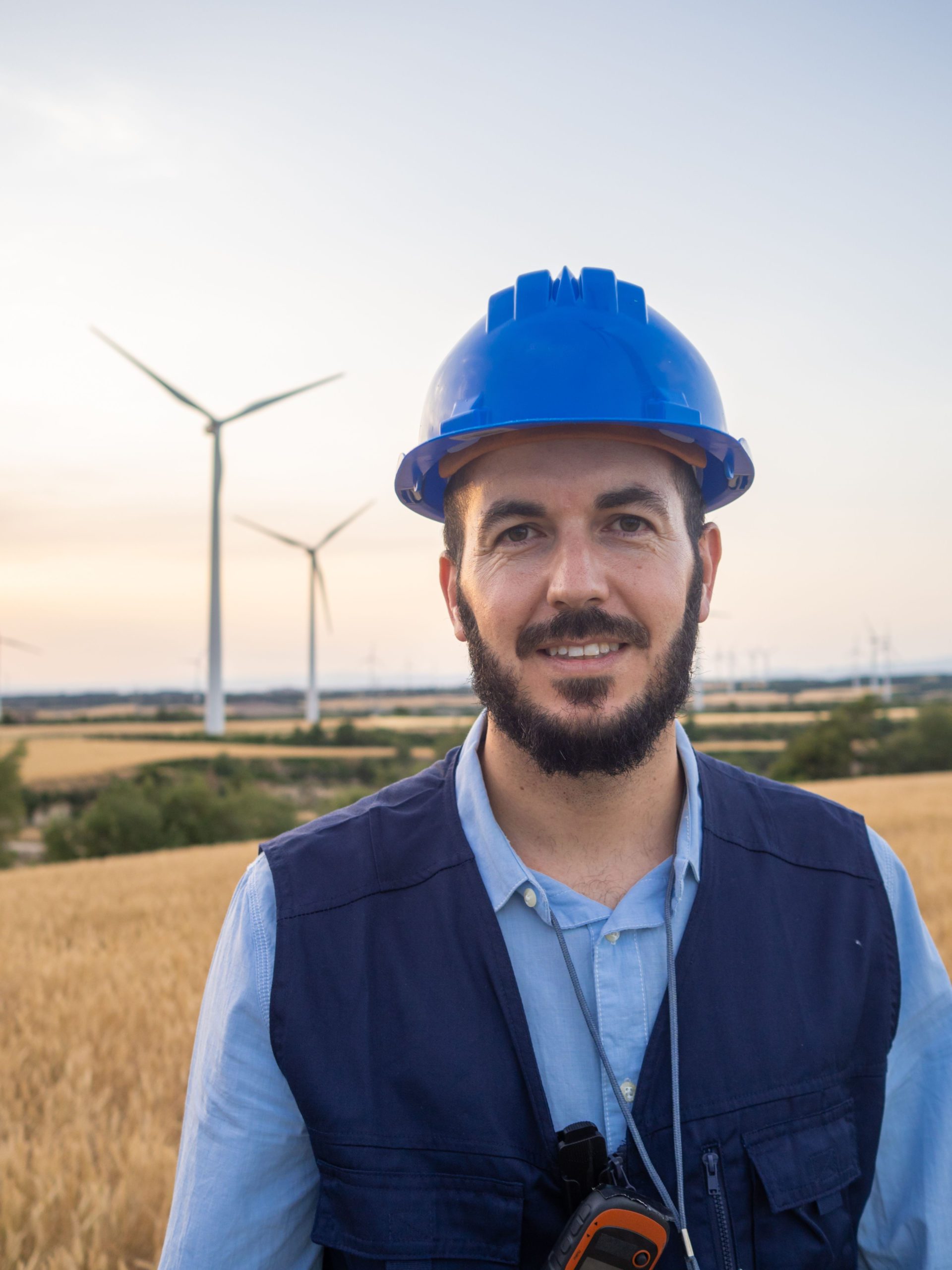 You can change the world through your work. We believe the future is in the hands of renewable energy professionals just like you, and care deeply about delivering high quality opportunities to enhance your career in the green energy field.
We won't leave you in the dark. That's why we consult you through your applications, interviews, negotiations, and resignations. We'll even keep you up to date with the most interesting developments and opportunities within the renewables sector.
Our future depends on us working together and sharing our skills. That's why we're committed to maximising job satisfaction and reducing society's impact on our natural environment by connecting talented people to greener work. But we can't do it without you!
What our candidates say
Don't take it from us. Hear from the people we've already helped.
Richard works very efficient and target oriented. I was contacted by many others before, but the way he works convinced me. He offered me three very well selected companies. Now I'm working for one of them.
I have worked with Richard on several occasions over the last 4-5 years, after his initial approach to me. It instantly became obvious that Richard has excellent abilities to understand and communicate with both candidates and clients. Richard has proven to have built relations with clients over many years, and the obvious quantity of loyal repeat clients speaks only in favour of Richard. As a candidate, I have noticed Richards profound skills in dissecting capabilities and identifying ideal firms that could match those capabilities. One important skill that Richard brings along is his constant responsiveness – not often seen in the recruitment business. Richard is respected by his peers and in particular by his many clients and candidates who he has successfully helped over the years. It is my true pleasure to give Richard the absolute best recommendation.
Richarard he is one of the best recruiters that approached me in the last 3 years , very professional, smart, open to discuss your role and understand what you really looking for. I appreciate his time his effort to offer me a job in one of the leading company in Solar energy field in Germany.
Richard has assisted me in finding my next role which was not just a new career step but exactly what I had been seeking for. I would undoubtedly recommend him to any power industry professional since he has an excellent network of companies, he can easily address employer's and candidates' requirements and by being highly personable he does anything possible for making sure you will secure the role.
Mostafa - Key Account Manager
Richard is one of the best recruiters that has approached me in the last 3 years. Very professional, smart, open to discuss your role and he understand what you're looking for.
I have had one experience working with Richard and really he is a fantastic professional. He has a great ability to find solutions and a high capacities for work. It would be a pleasure for me to work with him again.
Alax - Transformation Director
Richard is a detailed, personable recruiter who is very professional in his approach and goes beyond normal duties to advise on career moves.
Fueling your career growth
We only connect you with opportunities where you can apply your skills for good. Talk to us today about your next clean energy role.
Get in touch