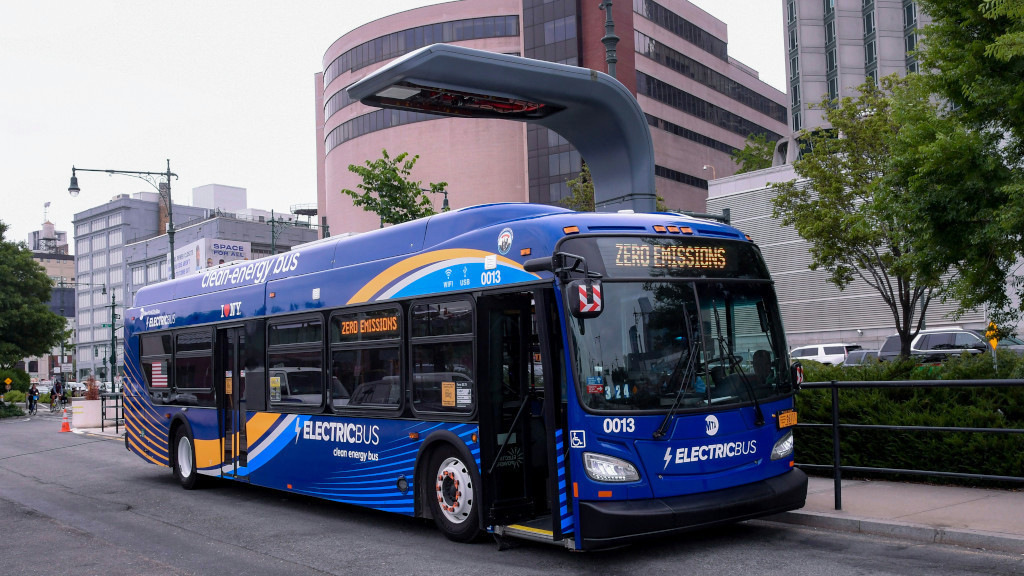 New York City's public bus fleet will now use The Mobility House's Charge Pilot smart charging and energy management system. On the one hand, New York City Transit (NYCT), the largest public bus fleet operator in the USA, has opted for it. On the other, New York City School Bus Umbrella Services (NYCSBUS) will use Charge Pilot to implement the largest V2G project for purely electric school buses in the state.
See also: An electric bus fitted with integrated solar modules
Together with NYCT, The Mobility House is working to optimise charging initially at two bus depots in the boroughs of Staten Island and Queens. In doing so, Charge Pilot is matching the rate structures of local utilities with the routes and rotations of the electric buses.
Saving half a million US dollars
The goal is to optimise charging operations, maximise vehicle uptime and minimise electricity costs. According to a feasibility study by The Mobility House, Charge Pilot can reduce electric bus operating costs by close to half a million US dollars per year at one of the two depots alone.
With Vehicle-to- Grid, NYCSBUS and The Mobility House are testing an important future technology for electric mobility in another project. Basically, the idea is to match the charging of all-electric school buses to the circulations as well as the electricity prices in order to keep charging costs as low as possible.
Selling electricity to the grid
It is also important to avoid or minimise investment costs in larger grid connections. In addition, NYCSBUS and The Mobility House are implementing bidirectional charging. By feeding energy from the batteries of the e-buses into the power grid, additional income is generated.
Also interesting: Aptera presents Launch Edition of ultra-efficient SEV
This is because electricity is more expensive during bottlenecks in the grid than at times of low utilisation. The Mobility House estimates that NYCSBUS can save between 70,000 and 160,000 US dollars annually with intelligent charging and discharging. (HS/mfo)