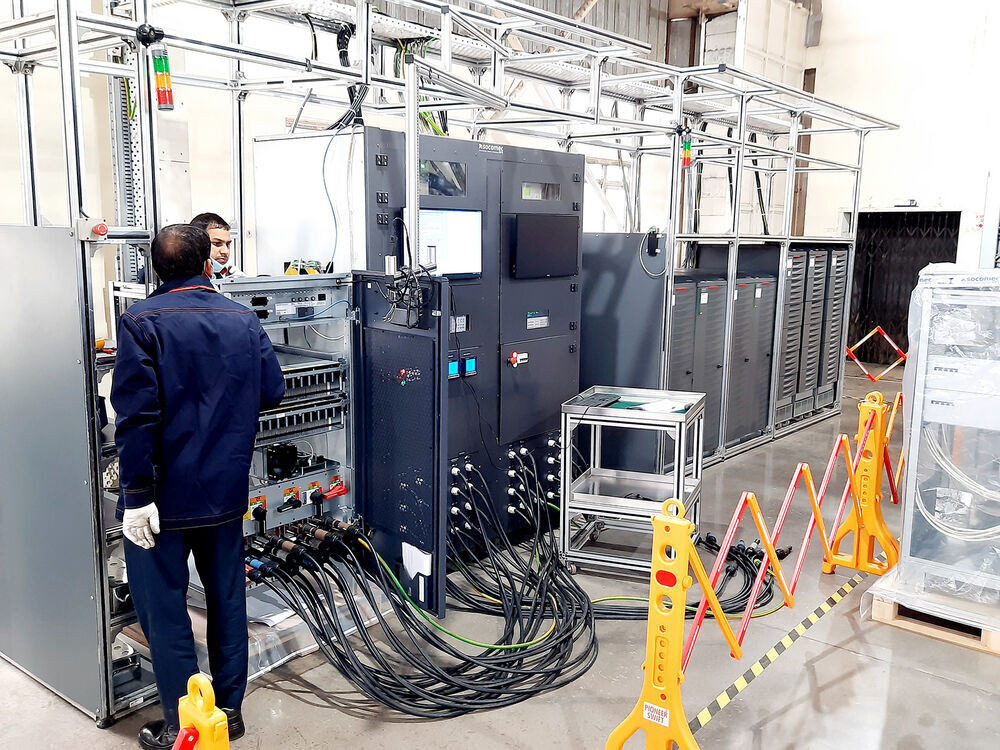 With Delphys XL, Socomec is now launching a compact and efficient system for uninterruptible power supply, or UPS. Designed to back up the most critical applications, it offers inherent redundancy and enables fast and safe maintenance operations. The system is to be shown for the first time at the Data Centre World trade fair in Frankfurt in May 2023.
See also: Socomec enters the German commercial storage business
Today's critical infrastructures must meet high demands for rapid power provisioning and system upgrades. At the same time, they must ensure maximum availability. "Rapidly rising energy costs and high space requirements demand high efficiency, as this can significantly reduce operating costs," knows Guy Schaaf, marketing manager at Socomec.
High availability guaranteed
Based on Socomec's field-proven XL high-performance platform, Delphys XL ensures a high level of reliability that conventional monolithic UPS systems cannot offer, says Schaaf. Like the manufacturer's other systems, Delphys XL is also modular, which makes maintenance easier and faster. Thanks to this service concept, the average repair time is reduced to a minimum. (nhp/mfo)
Also interesting: Q Energy to build floating solar power plant in France