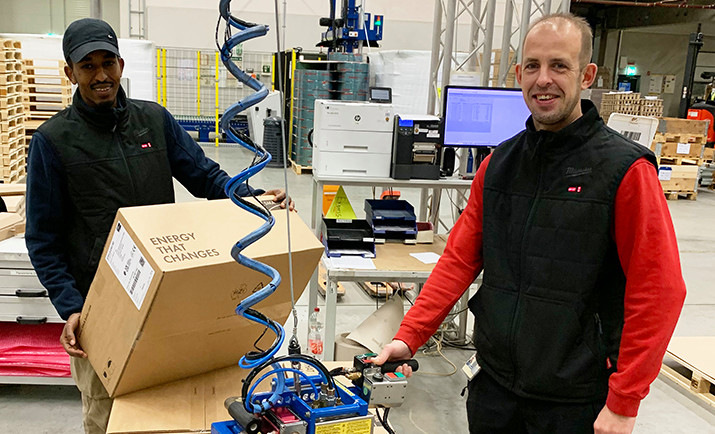 This trial is intended to show whether such clothing can also be used to achieve physical well-being at work. At the same time, SMA wants to find out whether this could be a means of cutting the company's energy costs.
See also: Business is going better than expected for SMA in 2022
The idea of warming the members of staff instead of the logistics hall at the Lohfelden industrial park, near Kassel, Germany, came from Ralf Ruszynski, Energy Officer at SMA. He wrote his master thesis on this topic and the results have already met with a huge response, including outside the company. The garments, known as smart textiles, measure body temperature and provide heat whenever the wearer feels a need for more warmth, controlled very easily using a phone app.
25 per cent energy savings possible
"We are very eager to find out the results of the trial and how much potential there really is for savings," said Fred-Martin Dillenberger, Head of Corporate Real Estate Management (CREM) at SMA. His employees are responsible for energy demand and consumption in all SMA buildings and initiated the project together with the SMA Works Council. Lowering the temperature by one degree yields an energy saving of around six per cent in residential and office buildings. In the logistics area, it could turn out to be even more. With annual gas consumption of around 1,200 megawatt hours in the logistics area, a four-degree reduction would mean a 25 per cent saving on energy costs.
Also interesting: IEA expects massive and fast renewables expansion
The pilot trial began in mid-November and will run until December 16. In the last week of the test, the temperature in the logistics area is to be no higher than 16 degrees. An extensive evaluation of the results will then be carried out and a decision made as to whether this measure shall be pursued. (mfo)