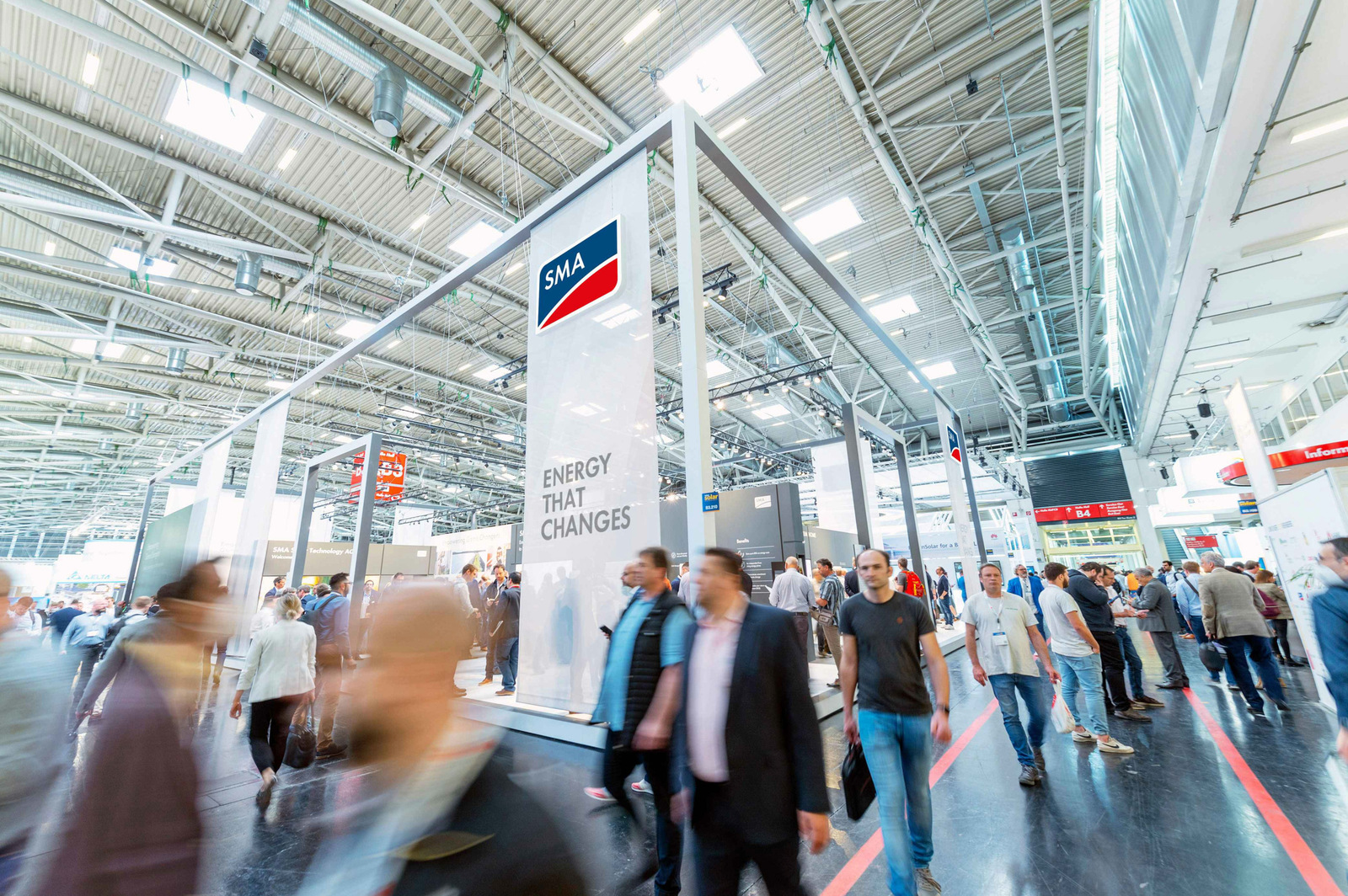 These are the areas in which SMA will be presenting their innovations:
SMA Home Energy Solutions: the new SMA eCharger
The new Sunny Boy Smart Energy, a single-phase SMA hybrid inverter with a brand-new design, will be seen for the first time at Intersolar. It blends seamlessly into the SMA Home Energy Solutions. SMA experts will be at our trade fair booth to demonstrate how the Sunny Home Manager 2.0 cleverly interconnects energy generators, battery storage systems, heat pumps, wallboxes and home appliances and manages the energy flows fully automatically through its role as a smart hub for the SMA Home Energy Solutions.
The SMA eCharger (planned for 2024) will be compatible with the latest ISO 15118 vehicle communications standard and also part of the SMA product range. Thanks to the OCPP interface, all charging processes can be visualized and billed in the new SMA eMobility Portal. SMA's new wallbox is a finalist for the 2023 Power2Drive Award 2023.
SMA Commercial Energy Solutions: business solutions for the new energy world
The SMA Commercial Storage Solution provides installers with perfectly harmonized hardware components and a comprehensive integrated service package covering everything from project planning and installation through to commissioning and ongoing operation. The new SMA eMobility Solution will make it even easier for commercial enterprises to manage electric fleets, whether involving charging infrastructure for single charging points or entire charging stations. SMA can provide assistance with planning, installation and the use of the SMA eMobility Portal. Solar power professionals and installers at Intersolar will have the chance to find out all there is to know about the customized SMA services.
SMA large-scale energy solutions: the energy transition with hydrogen
Industries such as fertilizer production and steelmaking cannot be electrified and need zero-carbon energy sources. Green hydrogen is the perfect raw material for such applications. Visitors to the trade fair will have the opportunity to find out how electricity can be used for efficient hydrolysis with the fully integrated SMA container solution.
Also interesting: SMA shows significant growth in the first quarter of 2023
SMA experts will be at Intersolar to explain how the SMA Grid Forming Solutions ensure a stable and secure energy supply. Thanks to the harmonized system components and smart monitoring function of the SMA Large-Scale Storage Solution, operators of storage power plants can optimize the storage of renewable energies, integrate renewable energies into utility grids and provide them with dynamic support. (mfo)