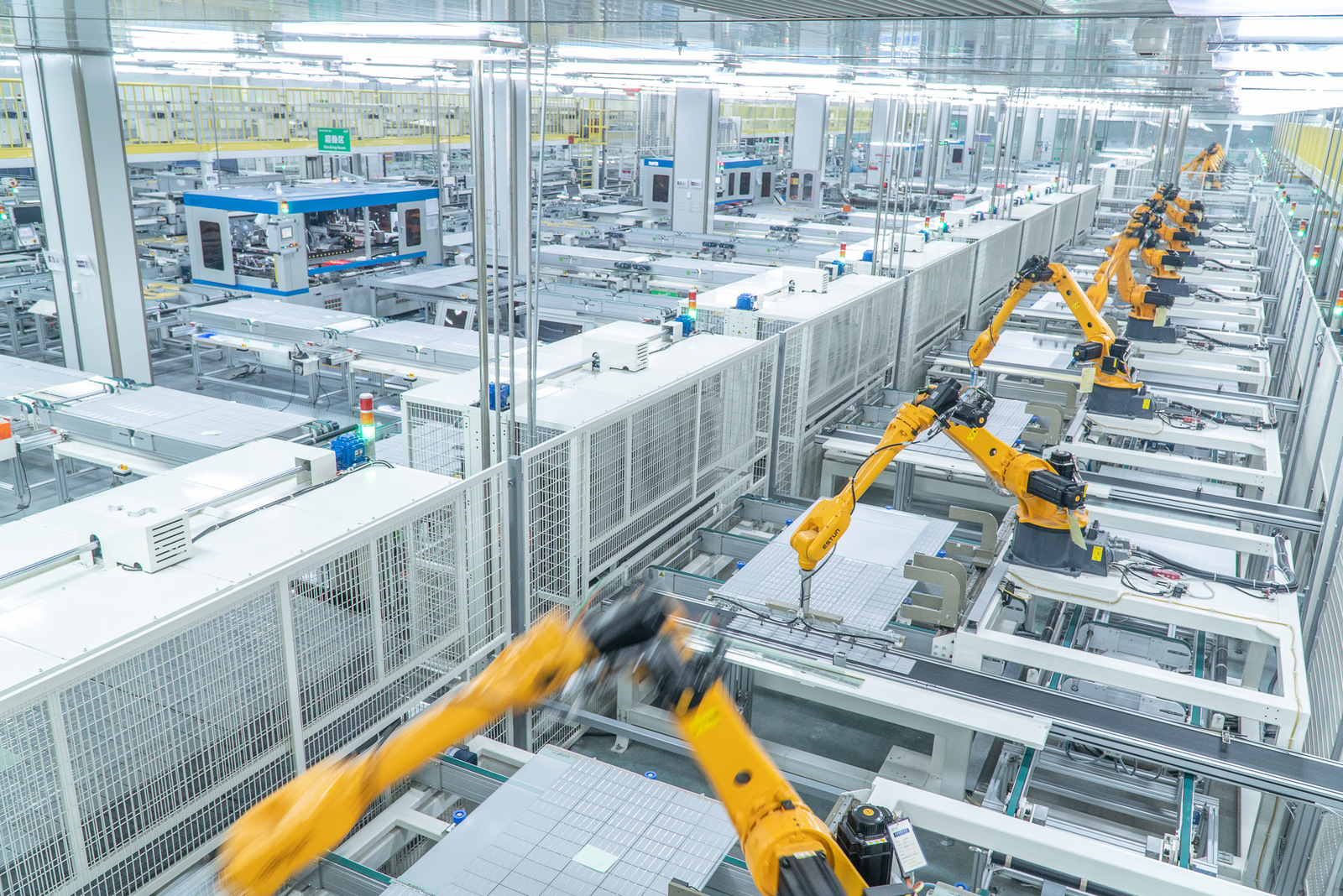 The sharp price drops started in mid-September, before that the logistics in the Chinese ports had completely stalled due to the lockdowns. Once these were resolved, container prices quickly began to rise from $15,000 to $5,000 per container.
This continued well into October, bringing container prices back to the level of January. A decrease of 63 percent in one year. Around the same time, many Chinese developers started to postpone their projects to 2023, causing the entire demand to plummet in a short time.
"That had to do with the fact that the Chinese green energy subsidy is very low and therefore did not offer enough profit margin at the material prices at the time. In particular, the prices of polysilicon went through the roof at that time" Scheper explains.
Dumped prices – lot of pressure on polysilicon producers
"Depending on when a project would be connected to the grid, they postponed it, because in many cases it was simply not profitable. There were a number of substantial projects in between, which meant that about 20 gigawatts of production orders were transferred, those slots became available for European orders".
That gap could to some extent be filled with European orders, but the supply surplus was once again increased by huge batch of solar panels that unexpectedly entered the market. "For a long time it seemed that Longi would win a huge tender of about 9 gigawatts. They unexpectedly missed that at the last minute" Scheper said.
"All materials were already on standby and for such a large order you might need up to a million square meters of storage. Longi then entered the market with that party at dumped prices, so that the other Tier 1 manufacturers could not stay behind. This in return put a lot of pressure on polysilicon producers, who eventually had to give in."
2023 seems to be a tipping point
That situation lasted until the end of January, Scheper says: "Just before Chinese New Year on February 10th, panel prices started to rise again due to a combination of opportunism and an artificial price increase that strongly resembles the price manipulation by OPEC countries."
The price of silicon has risen extremely fast, even by 35 percent in one day. "Chinese project developers started coming back to the silicon producers for their postponed projects, thinking they could take advantage of the low prices by placing their orders just before New Year. But a lot of them came out deceived" Scheper says.
Did you miss that? Solar panel prices: quiet before the storm
"China is a monopolistic country, so the main silicon producers just called each other and agreed that they would not answer the phone for a week, because they were convinced that the demand would come anyway. As a result, Chinese buyers have panicked and that has had a huge price-pushing effect."
As a result, the prices of solar panels have risen by up to 15 percent, while in January they had fallen by 30 percent, according to the World of Solar Market Outlook of European Solar. This event has also caused major price differences between manufacturers themselves.
"Some manufacturers have simply waited too long to buy" Scheper says. "This has created differences between manufacturers of up to 2.5 euro cents per watt peak, a difference of 10 percent for the same type of solar panel".
Will the increase stabilize?
Although these are significant differences, Scheper recalls that only silicon prices have risen sharply. "Other important factors such as the prices of containers, glass and wafers are still at historic lows. You can reserve a container for $1,300, and your order doesn't even have to be in bulk."
Due to the increasing Chinese demand, he expects prices to rise further, although it is less turbulent than the silicon price. "China will simply produce 70 to 80 gigawatts again in the coming months, without the supply of raw materials and materials increasing significantly, so a price increase can not be prevented as far as I'm concerned," Scheper says.
"I expect prices to rise until mid-March and then level off around 0.25 euros per watt peak. Then you are back at the prices of the 'old normal'. Of course, there will also be regular price fluctuations, but with today's knowledge, I don't see any major shocks coming for the time being". (GS/hcn)
Read the new report World of Solar Market Outlook of European Solar here
Also interesting: EU Green Deal Industrial Plan announced