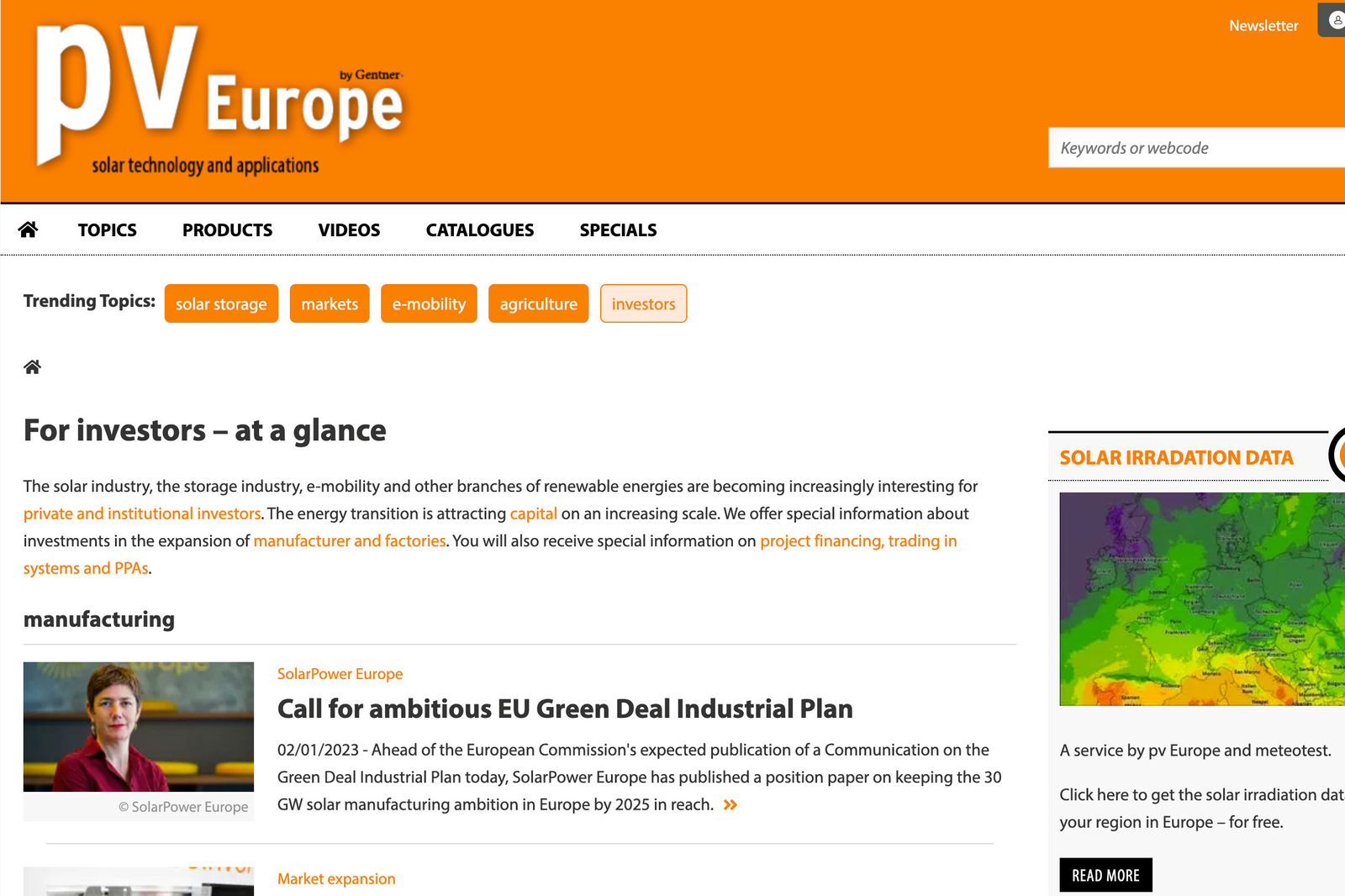 Solar professionals take centre stage with us. This also applies to private and commercial financial experts who want to invest in our sectors. Because the solar sector, the storage sector, electric mobility and other branches of renewable energies are becoming increasingly interesting for private or institutional investors.
Capital flows growing significantly
The energy transition in Europe is attracting capital on a growing scale. From now on, we offer specialised information on investments in the expansion of facilities and factories. In addition, you will receive extensive specialised information on project financing, trading in assets and PPAs.
Promising segments and risks
The main focus is on promising market segments and limiting investment risks, for example through due diligence or certification. Furthermore, raising capital for the expansion of the installation companies is also an important issue. Along with proven forms of financing, new approaches such as crowdfunding or citizens' projects will be presented and evaluated.
Special newsletter to come soon
A special newsletter for decision-makers in the financial sector is in preparation. We will keep you informed as soon as the free registration via your e-mail address is ready. Register now for our regular newsletter to stay informed! There you will also find the most important financial news in the new section Investors.
Do you have any questions?
You want to invest in the solar sector? Do you have any questions? Then contact us directly! Our editor-in-chief Heiko Schwarzburger and our senior editor pv Europe Hans-Christoph Neidlein are always happy to help: schwarzburger@photovoltaik.eu, neidlein@pveurope.eu. (mfo)
Click here for the new business channel on pv Europe.