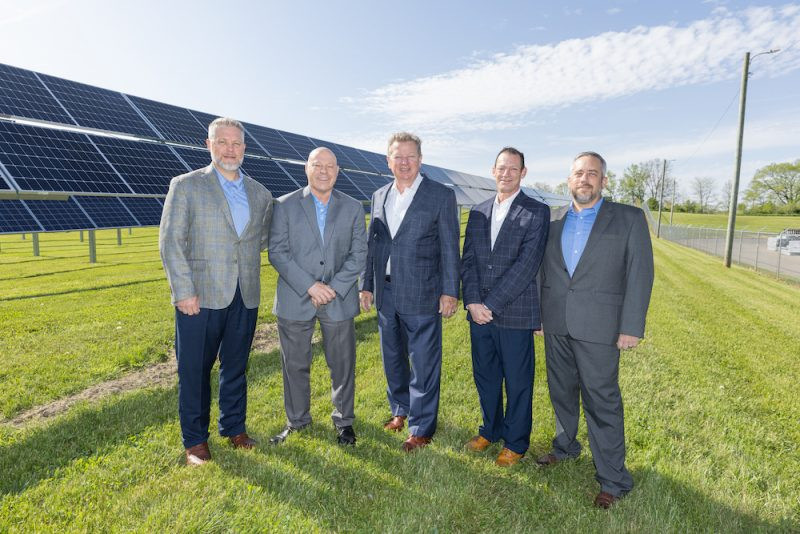 OMCO Solar, a US-American provider of factory-direct solar trackers and fixed-tilt solutions, announced their fifth manufacturing facility in Warsaw, Indiana and a new, state-of-the-art torque tube line at their Pierceton, Indiana plant. Today, the company maintains over 500,000 square feet of domestic manufacturing capacity across five factory locations, and currently produces torque tubes in Phoenix, Arizona and Pierceton, Indiana.
See also: Webasto opens new plant in Mexico
In celebration, OMCO Solar hosted over 200 local officials, community members, employees and partners at a ribbon-cutting ceremony at the Pierceton manufacturing facility on May 11. The ceremony was the second event in OMCO Solar's OMCO Connect Solar Partnerships Initiative. Gary Schuster, President and CEO of OMCO announced OMCO Solar's new 2023 initiative to advance solar-friendly partnerships and promote domestic job creation in March, following a hosted tour for local Arizona legislator at OMCO Solar's Phoenix plant. The campaign is focusing efforts initially on Alabama, Arizona, Indiana and Ohio.
Also interesting: SMA installs more than 20 gigawatts of inverters in North America
The ribbon cutting ceremony celebrated the Pierceton solar power plant that provides energy to the company's torque tube production, and recognized the OMCO employees and partners that helped construct it. The Pierceton solar power plant has an energy yield of 332.7 megawatt hours and features a variety of OMCO Solar products: ground posts, torque tubes, bearing mounts, drive mounts, dampener mounts, panel mounts, cross brackets and Z-purlins. OMCO Solar team members manufactured all of the structural components, and installed the solar power plant, working in conjunction with Koontz-Wagner and Inovateus Solar. PV manufacturers included Trina Solar, Hanwha Solutions, and JA Solar. (mfo)