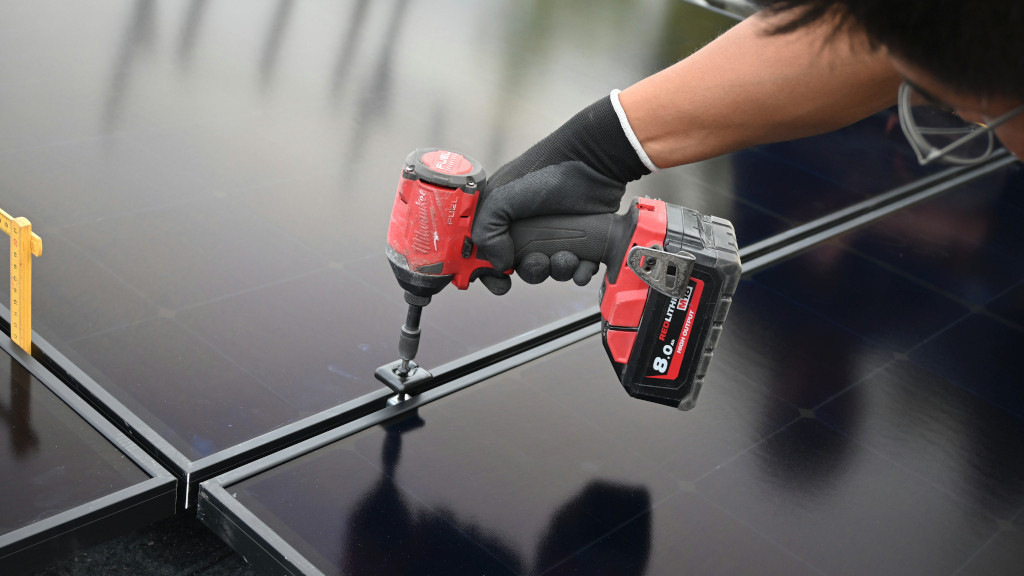 This leaves the front side unshaded. The solar yield is between six and ten per cent higher than that of known Perc modules. The delivery order is for one gigawatt.
Stay up to date, sign up for our investor newsletter!
The modules will be used by customers in Germany, Austria, Switzerland and Benelux. "Our customers mostly install larger commercial and industrial photovoltaic systems," says Olaf Krückemeier, head of sales at Solar Express. "They have expanded their business over time, which has led to the increased demand for high-efficiency modules."
First introduced in Sweden
LONGi had initially introduced the new solar modules in Sweden in spring. It had succeeded in transferring the HPBC technology to mass production. The manufacturer had developed the technology itself.
In the meantime, larger projects in Germany are already being realised with the new modules. For example, solar generators with a total output of 8.5 megawatts are currently being built on the roofs of the Berlin trade fair.
See also: LONGi expands installer cooperation in Sweden
"The increased demand for modules with back-contact technology is due to the higher efficiency and reliability compared to other modules as well as the aesthetic appearance," judges Gerald Müller, LONGi's sales manager for the DACH region.
30 gigawatts converted to HPBC
LONGi will expand production to 30 gigawatts by the end of 2023. HPBC cells maximise light absorption, reduce optical losses, improve efficiency and cost of ownership. The standard version of the HPBC cell achieves an efficiency of 25.5 per cent, while the Pro variant manages 5.8 per cent. Module efficiency can reach 23.3 per cent. The Himo X6 was specially developed for larger rooftop systems. (HS/mfo)
Also interesting: Solar power for AL Zaharaa Hospital in Lebanon