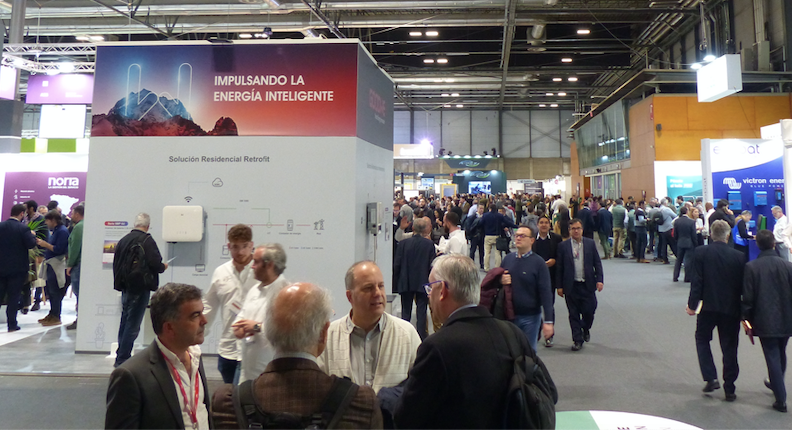 The organiser IFEMA Madrid counted 35,107 visitors to the international trade fair Genera this year, which corresponds to an increase of 76 per cent compared to the previous event in summer 2022. Spanish visitors came in greater numbers, their number increased by 67 per cent. But international guests and experts also increased: a total of 2,800 visitors from 63 countries.
Focus on solar self-consumption
Especially experts from Portugal, Germany, Italy and France were present from a European perspective, as were many exhibitors and experts from China. Behind this is a real boom in the development of renewable energies in Spain. Visitors were particularly interested in questions about solar self-consumption. Experts have long recognised the great potential of the energy market in Spain.
Exhibitors from China and Turkey strongly represented
In the end, the organiser counted 402 companies. This represents an increase of more than half compared to the previous year. More than a third, around 35 per cent, were foreign companies from 21 countries – especially from China and Turkey. (nhp/mfo)
Also read our other stories about Genera 2023:
Sunny prospects for the solar industry in Spain
Sunman shows new lightweight solar module with 520 watts