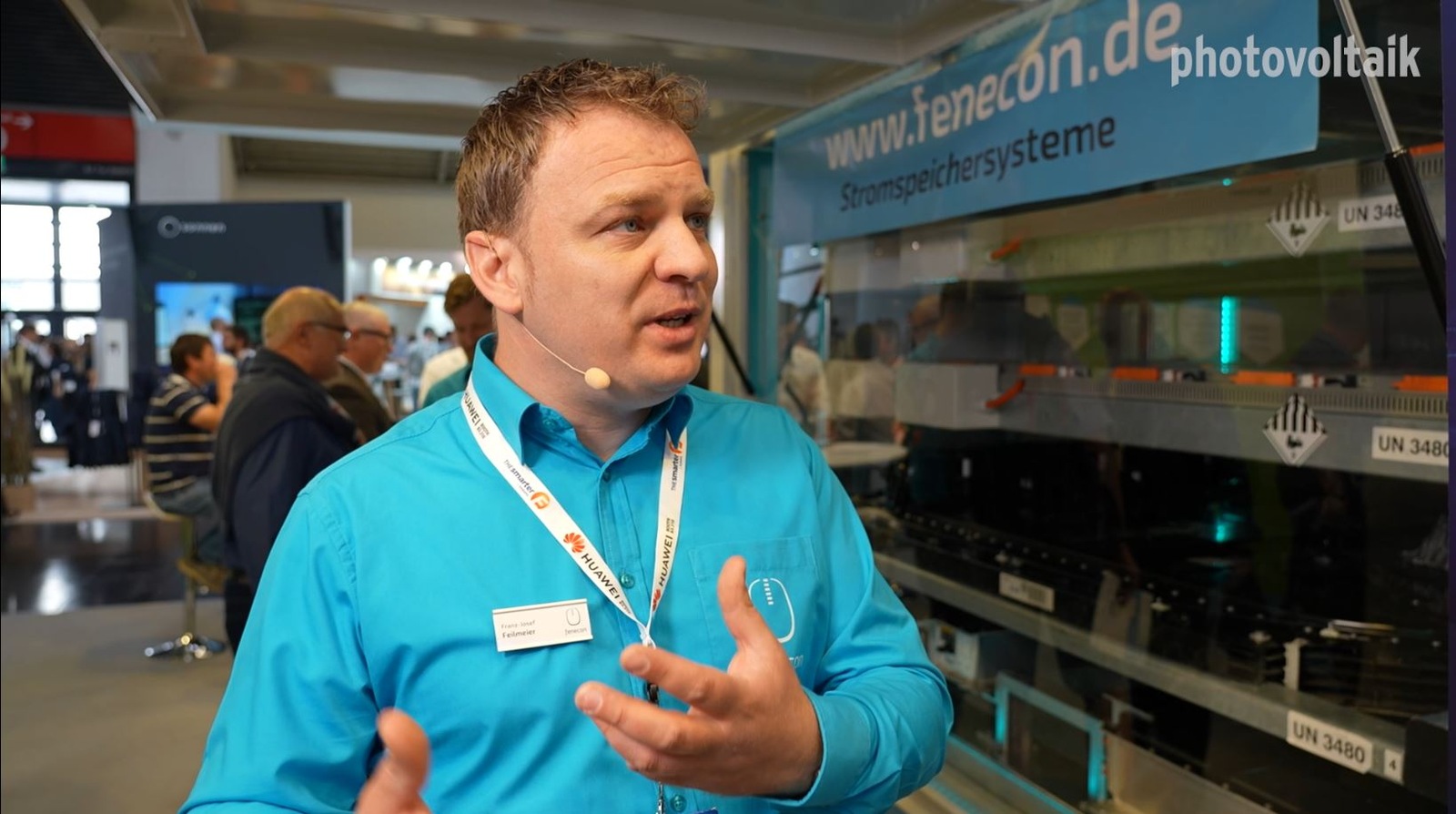 What kind of business models are possible with a commercial storage system?
Quite a few, actually. And even different ones in different countries, but certainly different to the residential systems for self-consumption. And also different to the grid connected utility-scale systems in the energy market. For the commercial systems, we talk about solar self-consumption, of course, but also about peak shaving. Right now, a big driver is to avoiding having to upgrade the grid. So instead of a new transformers, cables and so on. A storage system also has many advantages in combination with charging points for EVs.
What does it mean for the electrification of vehicle fleets of a company or of a municipality? What are the benefits for larger storage systems in this field?
There are many. We see that many people think about this from right now into the future. But I think we have to change our view of the future. Because in 10 or 15 years all these vehicles, even trucks, will be electrified. They will be in parking lots, where they will charge during the day. Perhaps in a company, when the vehicles of the employees and the fleet cars are there. So we definitely need a charging station at every parking lot. We will need much more charging power than the grid connection is able to supply. So larger storage system is definitely needed. This starts typically with a certain smaller size. And then the storage system has to be able to grow in terms of capacity, in terms of output, and in terms of the applications, the use cases of the service.
This is a big challenge for the installers. How do you communicate with them and support them in building all of these systems?
They don't have to worry. We have a big project management team to develop the projects and to develop the business cases to support our partners even if they're completely new in the field of storage. And then of course, we have to make our products as user-friendly as possible: Plug and play in terms of hardware and in terms of the applications, which are as an app for the smartphone that just has to be activated and it works as you like it. You can change the app configuration and settings anytime.
In the commercial sector, prices are a very a sensitive topic. Is it necessary to buy the system or can one rent it?
On the one hand you can buy systems with second-life batteries. Of course, these come at a lower cost. But we also see that especially the second-life batteries offer a big opportunity in combination with the rental of commercial storage systems. We don't necessarily have 20-year business cases which are clear. Maybe, our customers make plans just for three years, five years or just a few months. Instead of buying a system and trying to refinance it during a certain time, you can very easily rent it. Without any barriers of financing, activation and end-of-life issues like recycling. Just rent the storage system for the period needed and then you give it back. Or you choose a larger one, a different one. That way, you always have the right size by just renting a system. This is what we offer with our subsidiary Feresto.
The demand of the market is tremendous these days. Do you have to grow your company and build a bigger factory?
We were lucky to win the Innovation Award funding from the European Union. They support us in building a big factory which fits especially well between the automotive industry with the batteries being made available, and the energy market which of course needs a lot of storage systems and batteries. We transfer these batteries from the vehicles into storage systems, so that they are more easy and low-cost for use in the energy market. (HS/mfo)
Watch the video with Franz-Josef Feilmeier here.
Watch all our CEO-Talk with decision makers of our industries.