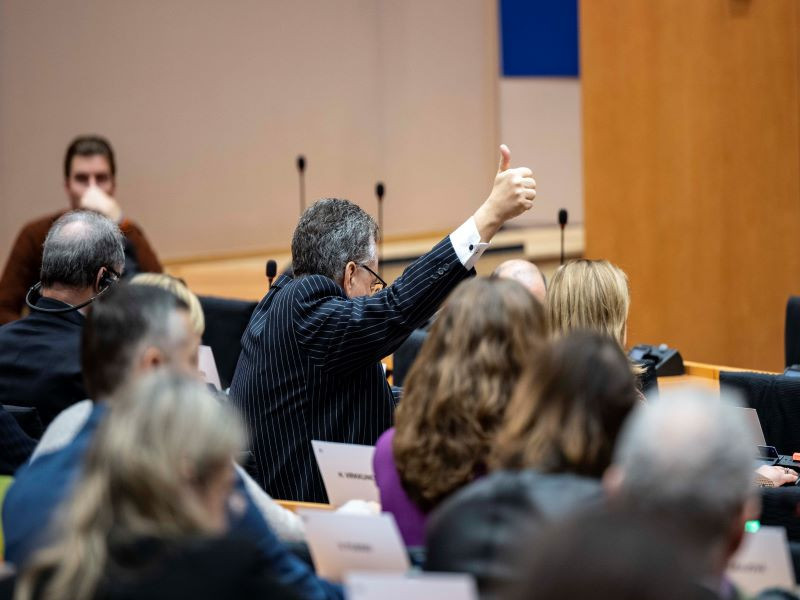 "The European Parliament's support for the European Solar Rooftops Initiative sends one clear signal: solar buildings are a key solution to lowering energy bills, ensuring energy security, and meeting our climate ambitions", Jan Osenberg, Policy Advisor at SolarPower Europe said.
"Solar is a key pillar of Europe's energy transition and provides resilience against fossil fuels.
Focus on low-hanging fruits first
We support the committee's decision to focus on low-hanging fruits first. Public or Non-residential buildings – like libraries, supermarkets, or warehouses – offer the majority of the EU's rooftop space and the highest returns for building owners.
Following the adoption of this guideline, EU countries should pave the way for the rooftop solar future. That means incentivising people to become installers and updating grid infrastructure.The goal must be guaranteeing an ambitious solar requirement."
Next Steps
Following a vote of the entire European Parliament in March, trialogue negotiations will begin between the European Council, European Commission and European Parliament.
"By adopting a strict definition for low-carbon hydrogen, MEPs made the right decision to create a level-playing field with renewables", Arthur Daemers, Policy Advisor at SolarPower Europe said.
Did you miss that? Landmark EU law to support rapid solar installations
"Now, the Commission must swiftly adopt a robust Delegated Act defining low-carbon hydrogen with ambitious emission thresholds. However, the Parliament's compromise produces uncertainty for renewables' access to hydrogen grids.
By giving gas grid operators the responsibility to plan hydrogen infrastructure, the report puts renewables at a disadvantage when we need them most.We must recognise that renewable hydrogen is not natural gas; it must be regulated differently. We are calling on the Council to adopt a position that allows more competitive access to the hydrogen market through regulated third-party access from the start, and the creation of an independent ENNOH (European Network of Network Operators for Hydrogen) for hydrogen infrastructure planning."
Next steps
Once the European Council reaches a general approach, trialogue negotiations will begin between the European Council, European Commission and European Parliament. (hcn)
Also interesting: Call for ambitious EU Green Deal Industrial Plan