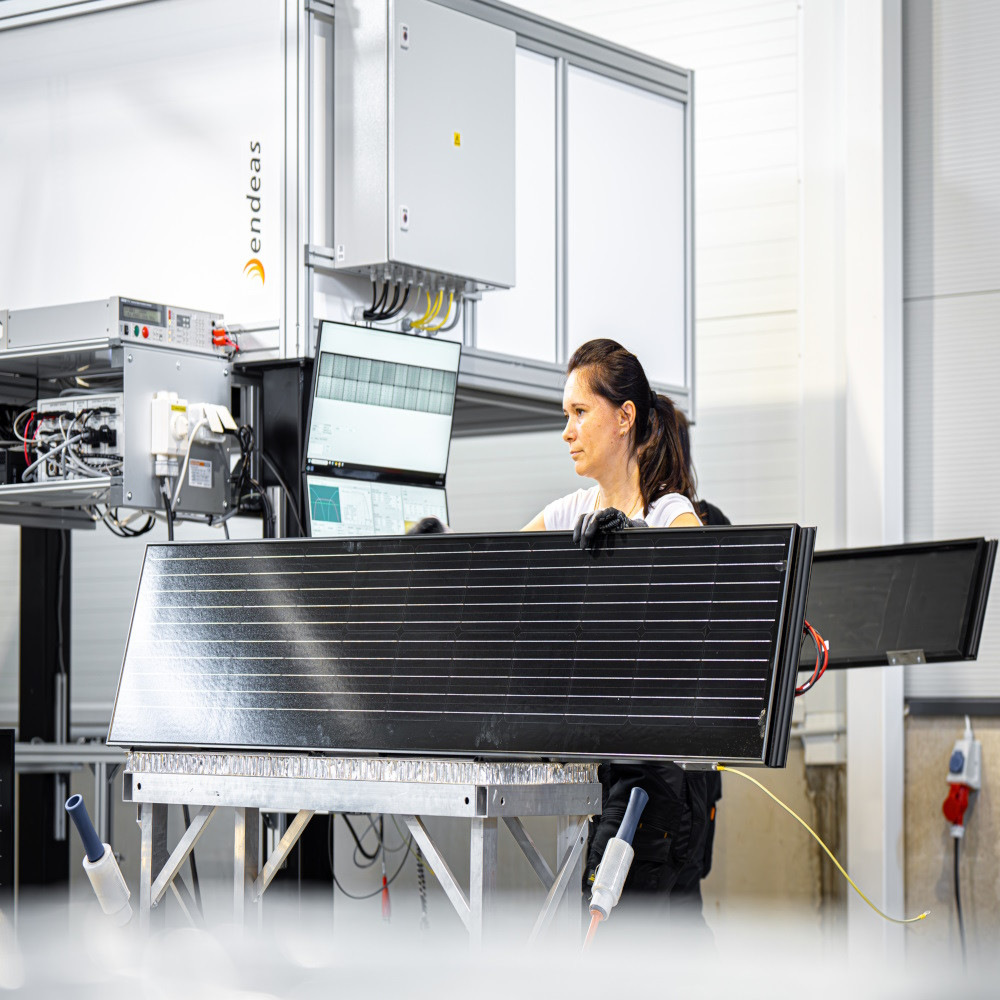 The factory has the capacity to assemble 13,000 integrated solar panels per month. Annually, this supplies 6,000 homes with 10 kW solar roof installation, enough to power an average household.
Solarstone is on a mission to change the roofing landscape by facilitating both re-roofing and new-build segments. Silver Aednik, CEO of Solarstone, shared, "This isn't just the opening of a factory; it's a huge leap towards making energy-producing homes and the prosumer era a reality. Ramping up the production capacity will help us drive the industry transformation globally."
Elevate manufacturing flexibility
This strategic move underscores Solarstone's dedication to innovation and a green transition, setting new standards in the proptech industry and committing to customer needs for smart renewable solutions, the company announced. Following initial backing from Sunly, the inauguration of the BIPV production facility was made possible by a subsequent investment from Biofuel OÜ, an Estonian family office dedicated to scaling game-changing renewable technologies.
A+ rated testing station
Solarstone's recent investments have significantly elevated its manufacturing flexibility and assurance criteria. Incorporating advanced precision machining, Solarstone can now easily adapt to the specifications of all top-tier (Tier 1) solar panel manufacturers recognised for their high-quality standards. This advancement guarantees each product aligns with the company's stringent criteria. This enhancement in manufacturing technology allows for meticulous crafting and adaptation, producing BIPV panels that meet diverse design specifications and performance requirements.
Also interesting: Solar facade with transparent modules
Furthermore, Solarstone has introduced a custom-made, A+ rated testing station. This ensures that each solar panel, known as a photovoltaic (PV) module aligns with industry standards. Solarstone can conduct all the usual industry tests with high accuracy with this state-of-the-art station. Clients benefit by receiving detailed, personalised data and performance reports, ensuring everything is transparent and easily tracked.
Looking Ahead
By 2029, the European Union will mandate solar energy-producing roofs for all new constructions, marking a significant shift in building regulations and energy policies. With the world's growing energy needs, the focus is shifting towards implementing efficient and intelligent energy solutions.
Did you miss that? Plus-energy houses become possible with solar facades
In some EU countries, there are discussions and movements towards prohibiting the establishment of solar parks on agricultural lands, highlighting the importance of optimising available urban and industrial spaces. Solarstone is at the forefront of this transformation, converting underutilised rooftops into valuable energy-producing assets, thus monetising previously overlooked spaces. (hcn)