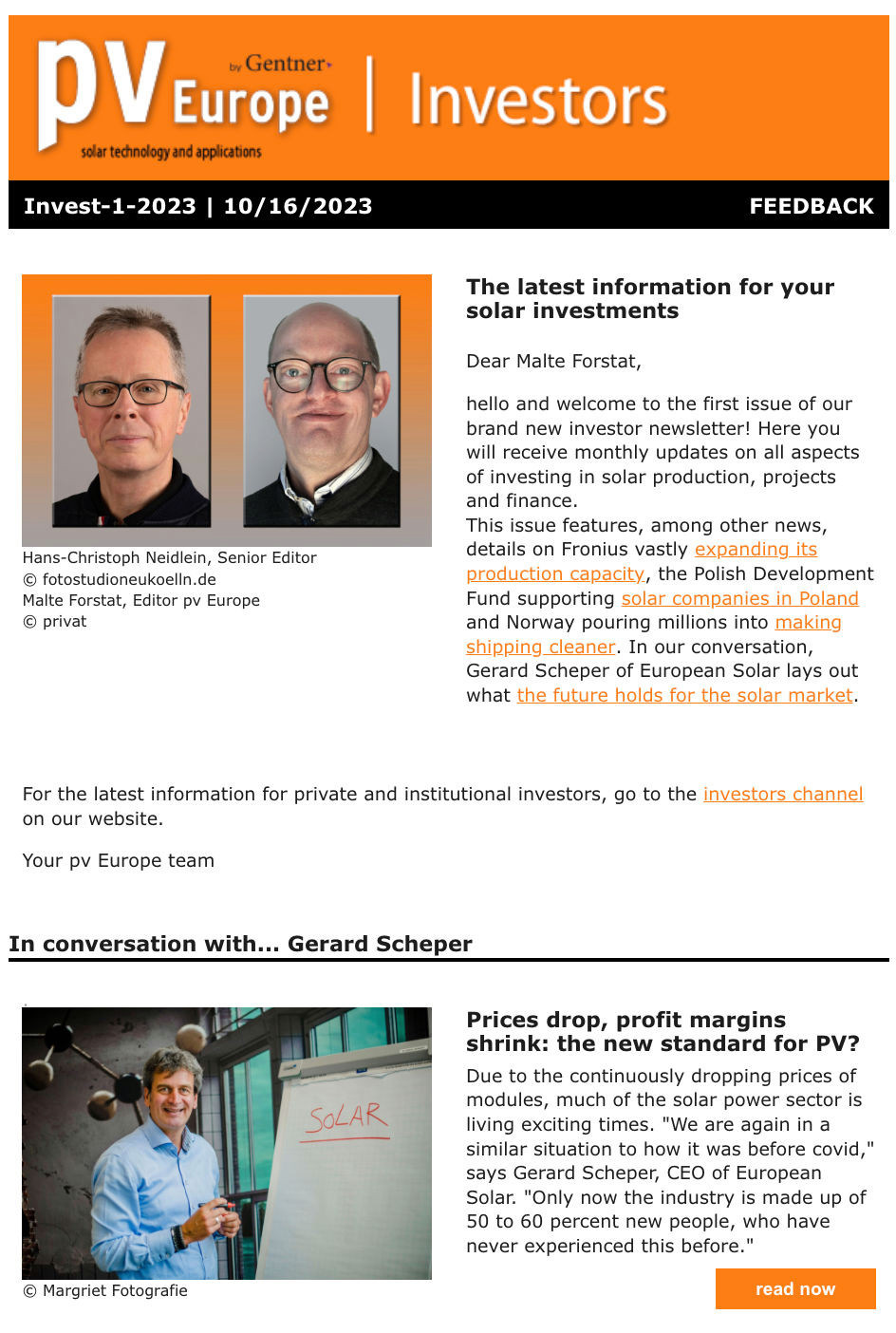 The first issue of our new newsletter for investors and project developers was sent out Monday of this week. Among many other stories, solar expert Gerard Scheper explained what impact the recent decline in prices is having on the solar market. And Austrian family-owned company Fronius has been investing heavily in its own future.
Experts explained the new opportunities
Then there were videos featuring Felix Grolman from VSB Neue Energien, who classified the importance of large solar projects for the energy transition, while Franz-Josef Feilmeier shared his insights and experience with commercial storage. The good news for investors: solar parks offer a secure investment with stable returns.
The next issue of the Investor Newsletter will come out on 13 November 2023, so sign up for it NOW to make sure you don't miss it again!