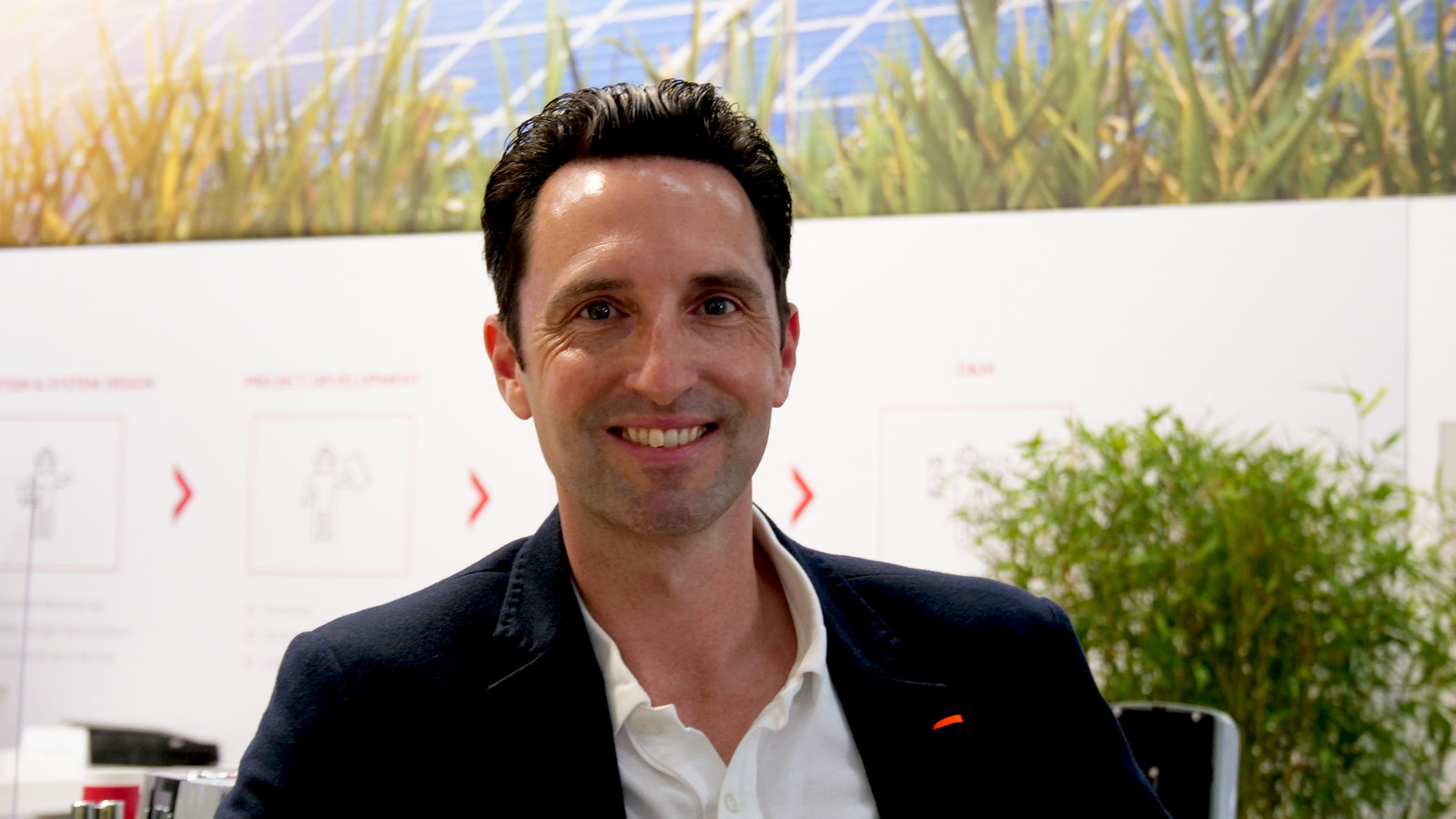 How does Belectric meet this big challenge in Germany?
In order to master the energy transition, we rely on large-scale open-space systems from 20 megawatts upwards – the bigger, the better. With our solar park "Tramm-Göthen" in northern Germany, we have implemented a large-scale project with 172 megawatts. For more than 20 years, we have been active as an EPC and O&M service provider. But it is becoming increasingly important for us to work together with all stakeholders even in the early phase of project development – from developers and sponsors to authorities. In this way, we can make the right decisions at an early stage and accelerate both the necessary approvals and implementation. At the same time, we are pushing ahead with our own project development. We have more than doubled our team compared to previous years.
How can the approval and construction of solar parks be accelerated?
Construction management procedures in particular must be accelerated and simplified. Instead of two public hearings, one should suffice. Building permits should be granted earlier and with reservations. It should also be possible to hand in necessary requirements at a later date – Tesla has already done so in Brandenburg, for example. In that, however, the municipalities need support from our federal government. In addition, resource shortages for the grid operator must be eliminated. A greater involvement of grid operators in regional PV projects could serve as motivation here. Ultimately, though, it is of enormous importance to expand the grid capacity. This topic has been neglected for a long time, especially at a regional level. In this context, it is important to install large battery storage systems directly at the substations. Because a more and more regional and volatile power generation requires a regional distribution and balancing of grid fluctuations.
How important are battery storage systems for the German energy transition?
Extremely important, as our grid capacities are limited. The use of battery storage enables us to use a grid feed-in point as efficiently as possible. That is why we at Belectric have been combining photovoltaics and battery storage for a long time already. In the future we want to further strengthen our activities here.
How important are solar power plants for security of supply?
Solar parks are very important for our supply security. On the one hand, with solar parks we are not dependent on energy supply from abroad. On the other hand, the energy is generated decentrally and in close proximity to the consumer. Another big advantage is that solar parks do not seal the soil they are built on. On the contrary: the results of a study by the Association of Energy Market Innovators (bne) show that solar parks can even promote biodiversity.
How is Belectric preparing to serve the rapidly growing demand?
We rely on scaling based on defined end-to-end processes that enable new staff to be trained quickly. With our suppliers, we also count on scaling effects through standardization as well as on volume contracts. We are one of a few EPC service providers who also offers all services along the value chain of a PV park – from project development to operations. We fully supervise the construction of the system and the associated line. In addition, we follow a model-based optimisation approach and optimise each system tailored to the respective business case. On top of that, we have also grown our own project development in recent years. At Belectric, we have set out for growth years ago.
See also: Belectric breaks the 4-GW-mark
David Johann leads the European Sales at Belectric, one of Europe's leading EPC and O&M service providers in the development, construction and operation of solar power plants. He looks back on 12 years of experience in the solar industry. In his previous role at Belectric, he served as Vice President Sales Operation for the BeNeLux market. He made a vital contribution to Belectric assuming a strong position in the Netherlands with 160 megawatts contracted EPC and O&M services. Before joining Belectric in May 2010, David Johann spent five years working in different Financing positions in industrial businesses. He holds a degree in business administration. (HS/mfo)
Watch the video with David Johann here.
Watch all our CEO-Talk with decision makers of our industries.