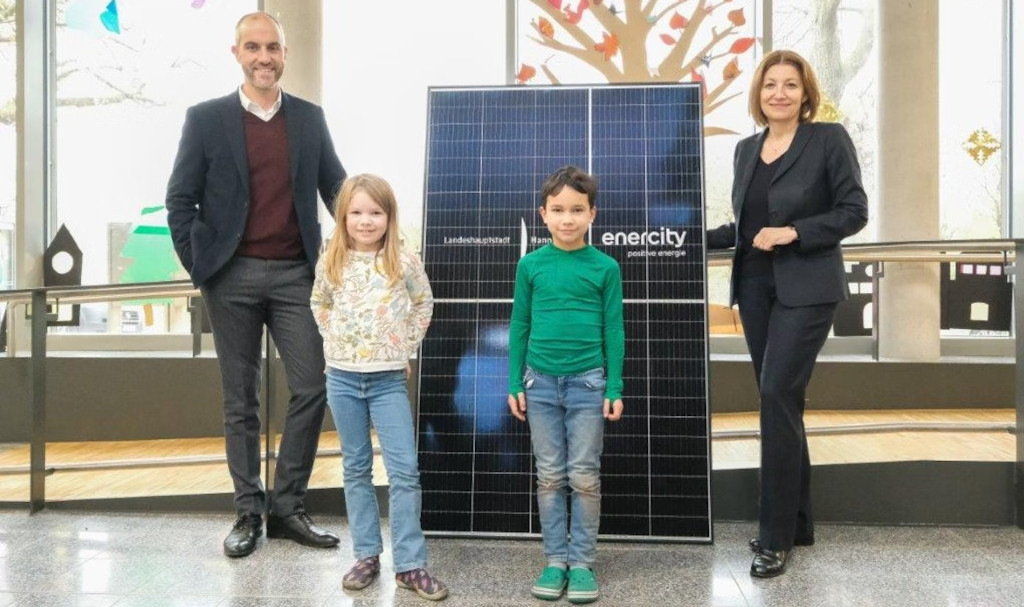 Six megawatts are planned. Hannover has started to use the roofs of municipal buildings for the installation of solar generators. "The roof surfaces in urban areas hold enormous potential for the production of green electricity directly on site, where the energy is needed by the people," explains Susanna Zapreva, CEO of Enercity. The project developer from Hanover is cooperating with the city in the expansion of photovoltaics and has taken on the function of installing the systems.
See also: "We can't solve bottlenecks overnight"
The first two generators have already been erected. Enercity has installed 350 modules with a total output of more than 141 kilowatts on the three building wings of the Welfenplatz primary school in the List district, with a total area of 670 square metres. By installing the modules in an east-west direction, they are well designed for on-site electricity use. The system will produce more than 133,000 kilowatt hours of electricity each year.
92 kilowatts on the pitched roof
A second generator is located on the pitched roof of a multi-storey primary school in the Kirchrode district. Enercity has installed 231 solar modules on a roof area of 444 square metres. These have a combined output of 92 kilowatts. The project planners expect an annual yield of 79,000 kilowatt hours, which will be fed into the grid.
Also interesting: PV project in France with hydrogen, storage and community participation
Enercity has invested more than 250,000 euros in these first two plants alone. In total, the plan is to install about 30,000 square metres of roof space on about 150 municipal properties as part of the cooperation. This is enough surface area to generate the planned six megawatts of solar power. This will produce about 5.4 gigawatt hours of green electricity each year. Enercity is building the systems at its own expense and leasing the roof areas from the city for 20 years. (su/mfo)