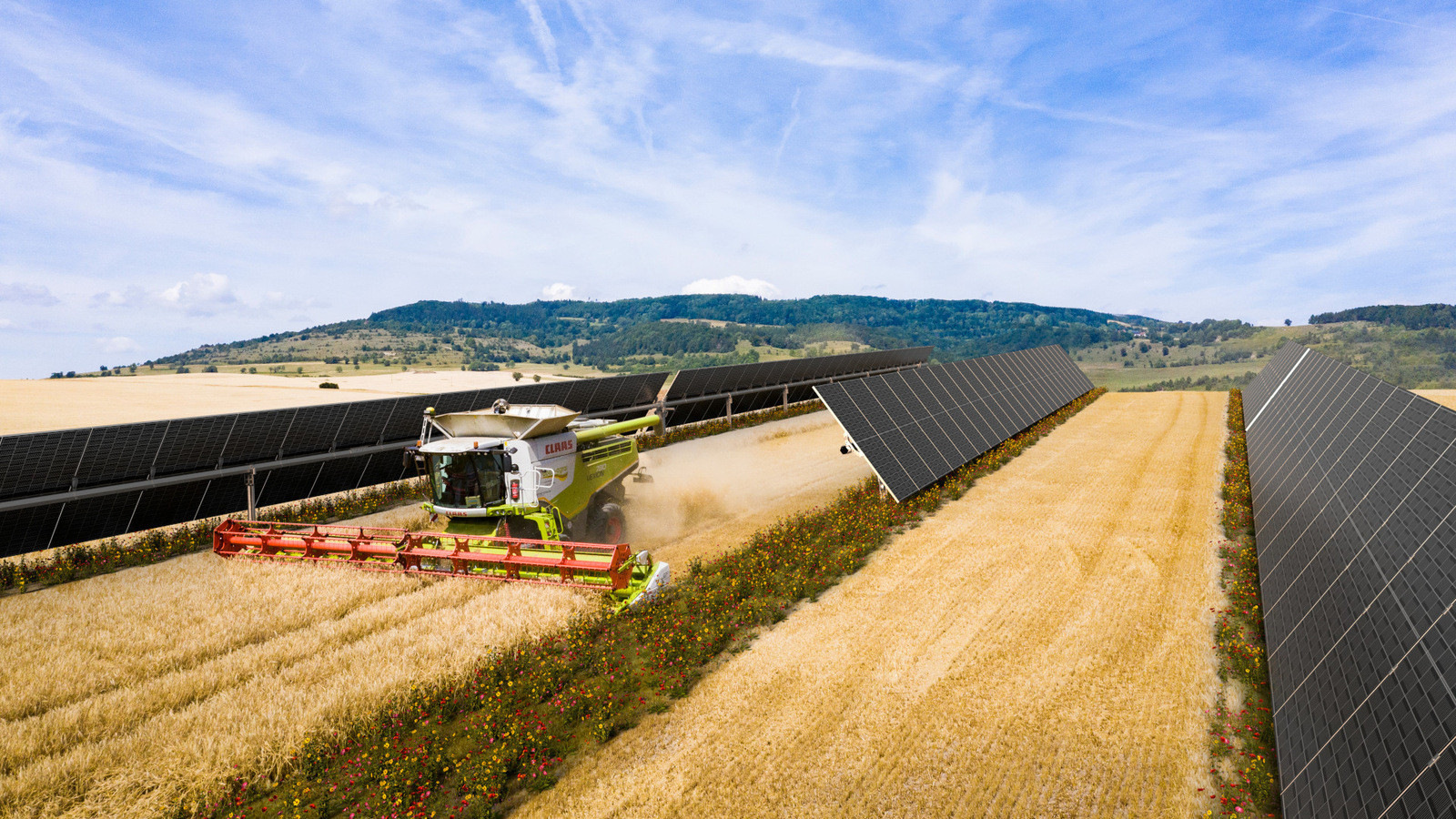 Adapting to climate change and mitigating its effects is a new and important challenge for agriculture. The six new projects are being developed in close cooperation with EU representatives, landowners and local authorities. This climate adaptation strategy for fruit and vegetable cultivation in Europe is doubly beneficial: it combines crop protection and solar power generation. Baywa r.e. aims to improve the economic viability of agri-PV systems with the six new projects.
EU-wide pioneering work for the agri-PV
As part of the funding (EU Life Adapt-PV), three new projects in France, Spain and the Netherlands will demonstrate the resilience of fruit farms to climate change. In addition, an innovative financing model is to promote the segment in the future. Three other projects in Germany, Spain and Italy under EU Life Lead PV will investigate how agri-PV can be used between arable crops such as spring and winter wheat or soybean.
Also interesting: Vertical agri-PV plant wins Austrian Solar Prize 2023
In view of the increasing energy demand and population growth, new findings for Efficient Land Use are urgently needed. Baywa r.e. thus wants to show how agri-PV farmers can reduce their emissions from land use. The Spanish project in Zaragoza, for example, will be the first to be combined with almond cultivation. Another plant in the Basque Country will have an output of 3.5 megawatts. Germany will be the first project to explore agri-PV and crops on this large scale. (nhp/mfo)